29th year of the largest terraristic event in the Czech Republic
Prague Exhibition Centre – Holešovice
Action 13. February 2021 is CANCELLED
The next fair will start in
Visit the most famous markets of exotic
of animals and plants in the Czech Republic!
Every month, except july and August, you can visit the most famous event of its kind in Prague at Saturday from 9:00 am at the Holešovice Exhibition Centre.
On ZIVA EXOTIKA you will find a lot of animals, plants and supplies for breeding and growing. Come and enjoy the meeting of the greatest
communities of people with an interest not only in terrariums. This and much more at the Ziva Exotika event!
Lots of animals, plants and supplies for breeders
On more than 300 tables you will find common and exotic animals, various plants, as well as breeding supplies
Various experts in one place
Among the vendors you will also find real experts and you can talk with them and share some experience
Professional veterinary counseling
At each event we have a veterinarian who will answer your questions and check your animals free of charge
Excellent food stall right in the pavilion
Hot dishes, cakes and drinks for visitors and vendors.
I'm sure you'll enjoy it.
Emergency measures at the event
ZIVA EXOTIKA 23.1.2021 IS CANCELLED
– all, except as provided for in the exceptions, are required to have their mouths and nose covered indoors (veil, scarf, scarf…)
– before entering the event, take advantage of disinfection at the entrance
– in your own interest, observe the specified spacing
– stay indoors only for as long as necessary
– the number of people at the event is regulated by the organizer
– disinfection must be available at the place of each seller
– if you have any symptoms of respiratory infection (elevated temperature, cough, headache) or feel a loss of taste or smell, do not attend the event
– fast food at the event is temporarily cancelled
– organizers reserve the right to exclude from the event anyone who does not follow the established rules or shows obvious signs of illness
Which way are you going to get to us?
The event will take place at the Exhibition Centre Prag – Holesovice
Křižíkův pavilon E
Getting to the Vystaviste Holesovice is not a problem. It is well reachable by public transport or by car.
You can buy public transport tickets in most newsagents and in yellow vending machines, which can be found in all metro vestibules or at surface public transport stops.
Public transport
By metro to the station "Nádraží Holešovice" and tram no. 6, 12 or 17 to the stop "Výstaviště Holešovice". (Travel time 4 min.)
Car
GPS: 50.107729, 14.430196
Parking in the exhibition places and in the surrounding area.
January 11th
Křižíkův pavilon E
February 8th
Křižíkův pavilon E
March 7th
Křižíkův pavilon E
April 18

– CANCELLED
Křižíkův pavilon E
May 16

– CANCELLED
Křižíkův pavilon E
June 27th
Křižíkův pavilon B + C
July 25th
Křižík's Pavilion B
September 12th
Right wing of the Industrial Palace



October 10



CANCELLED
Křižíkův pavilon E
November 7

– CANCELLED
Křižíkův pavilon E
December 19

– CANCELLED
Křižíkův pavilon E
January 23

– CANCELLED
Křižíkův pavilon E
February 13

– CANCELLED
Křižíkův pavilon E
March 6
Křižíkův pavilon E
April 3
Křižíkův pavilon E
6.50€
Priority ticket, with which you can enter from 9. hour. If you just need to pick something up quickly or are afraid that you will no longer be able to buy what you want, this is the perfect choice.
3.50€
Standard ticket, which is bought by most of our visitors. With this ticket you can come from 10th hour. The perfect time to see everything in peace. So don't hesitate and buy while they still are available!
2.50€
Cheaper ticket for this price is available from 11th hour. The event usually lasts until 13:00, so there is still a possibility that you will find everything you wanted. However, we recommend that you come a little earlier.
Do you want to receive mail notifications?
Sign up for news and information about Živá Exotika. You will be aware of the upcoming date of the event and you will not miss any changes and news.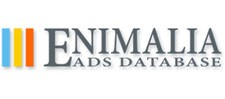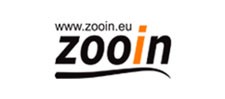 Do you have a question? Send us a message.